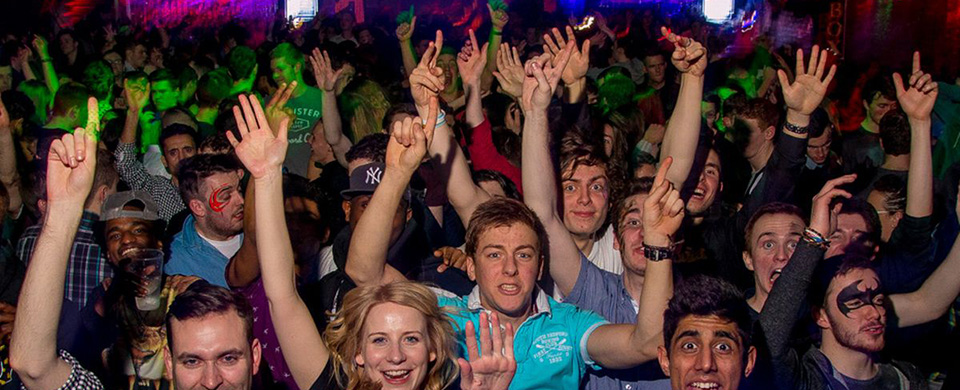 Bars & Clubs in Glasgow
Glasgow nightlife has many facets, from classy cocktail bars to the underground dance music scene; Glasgow has it all. You will surely find it here regardless of your idea of the perfect night out. Some of the best places in Glasgow lie along a few streets, but are not restricted to them, so wherever you are in the city, there's always something going on.
Sauchiehall Street is mainly devoted to bars, clubs, casinos and restaurants. Some are cheap places, ideal for the city's students, and others are more luxurious, for those looking for something extra. Running parallel is Bath Street, hosting several secluded elegant bars, many of which are below street level, adding an air of intimacy to them.
Some of Glasgow's most prestigious postcodes are situated in the Merchant City, and if you walk into any of the bars there, you'll know it. You will always be served by a well-trained bar and door staff who know how to look after those who want top service.
Many bars, such as Metropolitan and Arta, have particular VIP areas frequented by many of Scotland's celebrities and booked for corporate events. The Merchant Square is an enclosed area offering an outdoor-indoor experience for some of the bars and restaurants there - unfortunately, Scottish weather doesn't permit enjoying a bear garden for most of the year, so they improvised!
Metropolitan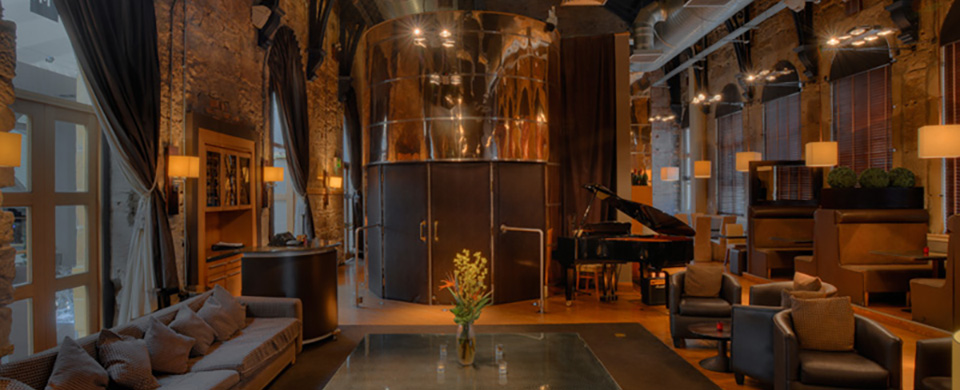 Located in the heart of the Merchant City, the stylish and elegant bar promotes an atmosphere of cool and subtle sophistication. The ground floor bar has a cool, inviting charm, or you can go straight through to sit down on some very comfortable couches in full view of the Merchant Square, an open-roofed area used for all kinds of things like art fairs or boutiques. Upstairs is where the bar takes you to the next level, with a special VIP section. You can sit and relax with cocktails poured by the most talented and artistic bar tenders while listening to in-house piano and vocals by artists who sing to you gently while you enjoy yourself with a guest, partner or party.
The Garage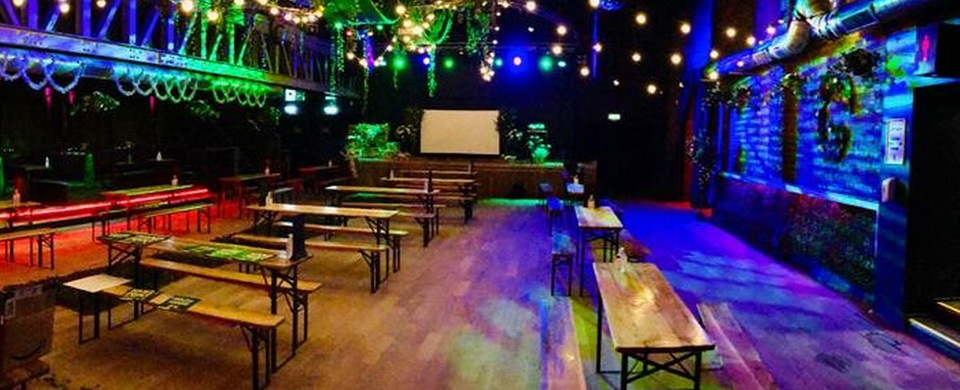 If you've ever been a student in Glasgow, then you've been to The Garage. Most nights offer free entry to students, and the booze is cheap. The music varies every night from Indie and Alternative Rock to R'n'B, Chart, Pop, US Billboard toppers and the Ultimate Guitar. All the madness is split into five rooms and is ideal for the younger crowd looking for a cheap night out in Glasgow.
The Sub Club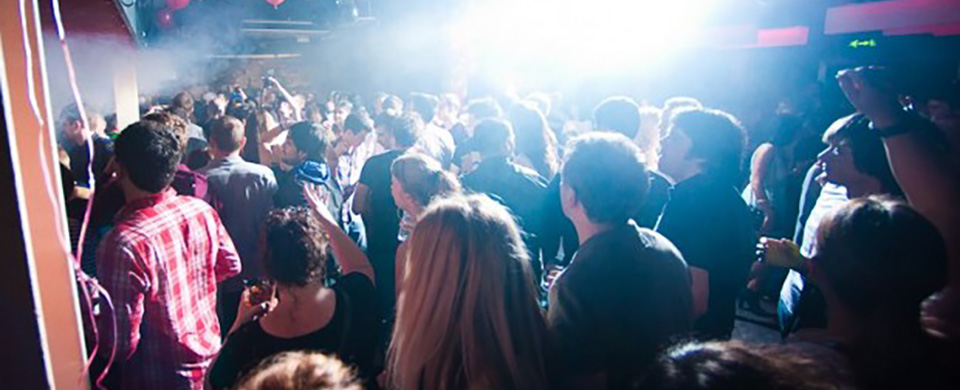 Very close to our self-catering accommodation is the Òran Mór bar and nightclub. This bar will keep you wondering just how they managed to pack all the necessities for modern bars into such a historic building. Just walking up the steps through the front door, you are transported to a world of comfort where you can enjoy fine food, drink and entertainment.
The stunning Auditorium is used for many purposes, from workshops to banquets. The celestial mural on the ceiling by Alasdair Gray is entrancing and one of the largest pieces of public art in Scotland. The room has a controlled atmosphere and is beautifully decorated in the original pagan style, with stained glass windows and figureheads of the reformists.
There are two large conference and banqueting suites; both are lit by natural sunlight and often host intimate dinner parties and boardroom meetings. At Òran Mór, there is a private dining room with stunning views over Kibble Place in the Botanic Gardens. This room is the ideal location for private meetings and dinners, with a luxurious seating area and a private bar. The Brasserie is Òran Mór's dedicated restaurant. The menu is made-up of contemporary dishes, including many traditional Scottish meals. Anything that leaves the kitchen is prepared with attention and care, served by the most charming staff, and leaves your mouth watering. Your biggest problem will be what to order! The restaurant has another door on Great Western Road to separate the bar traffic from the restaurant. Also under the Òran Mór roof, one of the West End's more popular bars offering over 250 fine malts is the Whisky bar. This bar serves the best malt whiskies from Scotland and around the world
---
View our self-catering Glasgow Accommodation
---
What are you waiting for?
Book your Glasgow self-catering accommodation today!