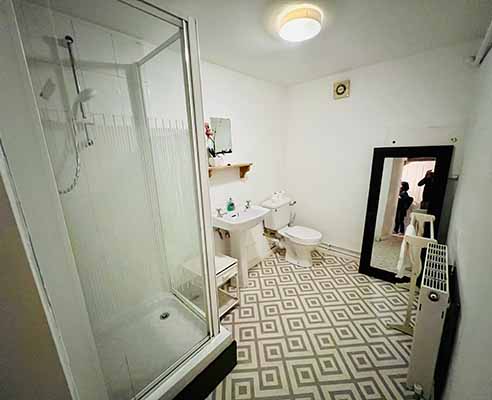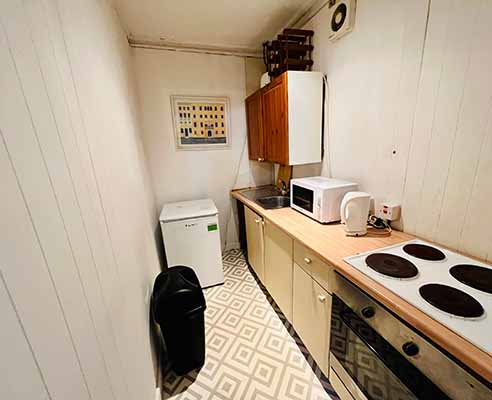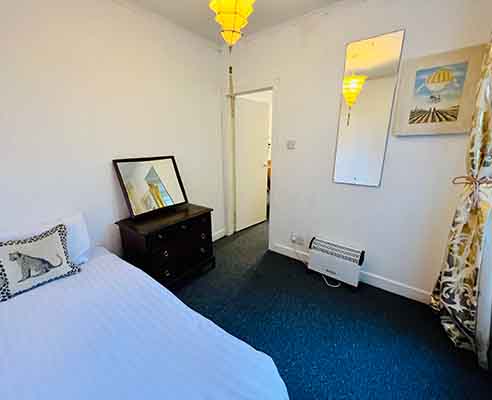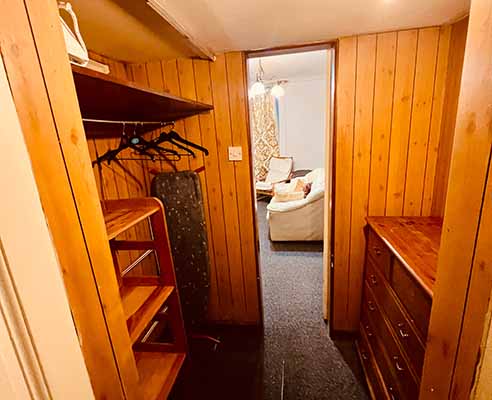 Newhall Flat 9: Self-catering West End of Glasgow
Weekly Rate £289 to £1000 (depending on length of let and season)
Two Bedroom Flat (Single Beds)
Our Newhall self-catering Flat (No.9) is in the basement of this elegant building, with stairs running down to the apartment from the main entrance. This flat is an elegant basement apartment with two bedrooms and a fitted kitchen.
In its beautiful setting, this apartment is located within the Hyndland area of Glasgow, with easy transport links to Glasgow city centre and the delights of this beautiful city. The Subway and train stations are within a 10-minute walk of this lovely apartment, and with access buses only five minutes away, you will find access to the city centre easy.
This apartment at Newhall is available for short-term or long-term leases, with discounts available on long-term lets. Contact us for more details regarding long-term leases
Floor Level: Basement Level (Downstairs from main entrance)
Weekly Rate £289 to £1000 (depending on length of let and season)
---
Self-catering Facilities
---
Media
---
We have flats for rent in Glasgow West End, split into two different locations: Hyndland (Postcode: G12 9NP) and just off Great Western Road at Byres Road (Postcode: G12). All our accommodations in Glasgow are ideally placed for transport and are all self-catering. Ideal if you need to rent a property for a few months before moving into your new house or if you require a base while working in the city of Glasgow. So call or email us regarding flats for rent in Glasgow, and we will pick the ideal location for your 'journey' in Glasgow.
---
---
Please note that all prices on this page are correct when publishing, but these prices can change without notice.