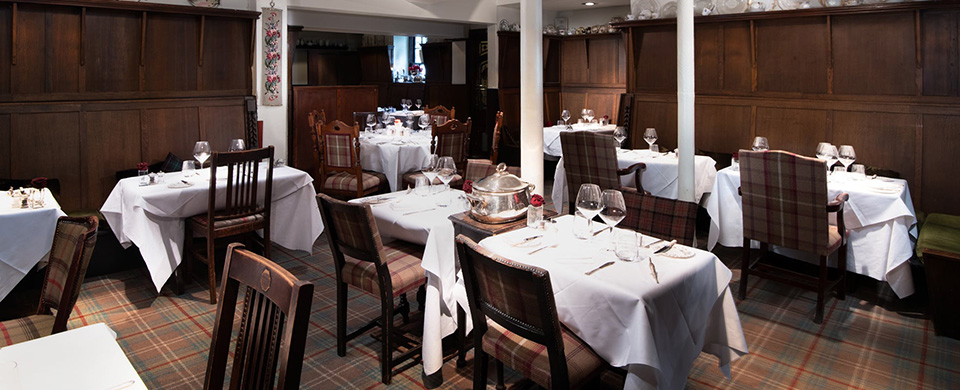 Restaurants & Cafes in Glasgow
Glasgow has food from every other country on earth, from Istanbul to Australia. The amount of variation in flavour and style of preparation can keep your palette juiced up for a lifetime. Whether you're looking for a fine gourmet meal with the best of wine and service or something battered and fried at 4 a.m., you can find it here.
Glasgow food outlets can satisfy your hunger no matter what time you're out, from the ridiculously lavish to the questionably cheap. Most restaurants and cafes are in the city centre, but some of the best aren't always that easy to find. Looks can be very deceiving, many of the places best loved by Glasgow's residents don't always look the part, but the owners have a passion for their food and respect for their customers that makes you feel like you want to go back for more. By far, the majority of places to eat in Glasgow are fine establishments. One thing is for sure, whether it's cheap or expensive, you will find something to satisfy your hunger.
Two Fat Ladies
A few restaurants carry this name, all of the same group, and all provide fine dining. The restaurants are situated on Blythswood Street, Dumbarton Road and two on Argyll Street, each one specialising in different food and décor. At Blythswood Street, the restaurant is small, giving a very intimate atmosphere similar to its sister, The Two Fat Ladies on Dumbarton Road. Both offer a seductive menu of meat and fish dishes that will lavish your taste buds. The Two Fat Ladies at the Buttery (Argyll Street) is one of Glasgow's oldest and most enduring restaurants. The interior is stunning with its oak panelling, stained glass and marble bar. Combined with the latest addition to the group, The Shannon Bells, this group of restaurants should certainly be on your list of things to do, provided you're not looking for a meal on the cheap.
Cafe Gandolfi
This cafe has a unique charm of its own. Every day they receive fresh food deliveries and prepare them inside for exquisite meals. Staff are well trained and very friendly, always going the extra bit to ensure you enjoy your time there. From early morning until night, you can expect delicious meals appropriate for the time of day. There aren't many cheap options at the Cafe Gandolfi.
Mr Singh's
This is one of Glasgow's most prestigious restaurants, visited by world leaders and sports stars, making Mr Singh's very special. Having been run by three generations of the Singh family for the past 15 years and won many awards, it deserves its reputation for its fantastic cuisine and atmosphere. The staff are kilted, and the menu includes a combination of traditional Scottish and authentic Indian meals such as Haggis, Neaps n Tatties Samosa or Haggis Chasni, or a Haggis Nan. Even mince and tattie curry! Mr Singh prides himself on catering for all discerning pallets and welcomes the challenge of satisfying his customer's desires.
Alla Turca Restaurant
It is clear that Alla Turca is a place you will never forget. Tucked away in the city centre, the award-winning Turkish restaurant, grill and mezze bar invites all the inhabitants of Glasgow for a taste of Turkey. Every detail has been taken care of, the food is Turkish cuisine at its best away from home, and the décor and music are complimentary to the senses. Enchanting in-house music from Armagan Alakus combined with the food takes you on a fascinating journey to the height of authentic Turkish flavour. Prices range from cheap to high priced, but this will certainly be a night you remember with pleasure.
---
View our self-catering Glasgow Accommodation
---
What are you waiting for?
Book your Glasgow self-catering accommodation today!